Cirque du Soleil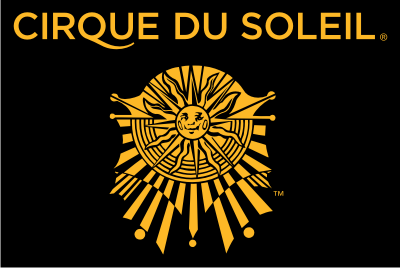 Have you ever seen a Cirque du Soleil show? It's not just any circus. I mean, there are no performing animals or kid shows like you would see in a traditional Circus. Their shows are highly creative and artistic.
If you ever get a chance to attend a Cirque du Soleil show, you will be mesmerized. It's like watching theater, magic, opera, and ballet all in one place.
This is the ultimate circus for the adult crowd. The performances include a mix of incredible athleticism, phenomenal costumes and makeup, and some soulful foot stumping music.
What is Cirque du Soleil?
Cirque du Soleil, which is French for Circus of the Sun, is a Canadian entertainment company. They are a "dramatic mix of circus arts and street entertainment." The company is based in Montreal, Quebec, Canada and was founded in 1984 by a group of street performers Guy Laliberte and Daniel Gauthier.
Cirque du Soleil has grown rapidly through the out the 1990's and 2000's, from one show to about 20 shows in many different cities on every continent. Some of the shows travel from city to city, while others have permanent venues like in Las Vages.
Each show is a combination of circus styles from around the world, with it's own central theme and storyline. What makes Cirque du Soleil shows different from traditional circus is there are no performing animals, or stagehands changing the props. They have continuous live music with great performers, which draws the audience attention. Over the last 20 years, Cirque created an entirely new form of circus, which many dub as the "cirque nonveau" (new circus).

How To See a Cirque du Soleil Show

Deciding to see a Cirque du Soleil Show? I have already planned to see one of their shows, "Dralion", which is playing this month (July 27th 2011) in my city. If you want to see Cirque du Soleil, first determine which of the shows you think you would like to attend. There are many to choose from. You can choose a show based on venue or you can decide by reviewing the performances by theme.
Choosing a Show Venue
If you decide to choose a Cirque show based on venue then you will be looking at either big top touring shows, arena touring shows, or resident shows. Many shows travel around the world. These are Big top touring shows that comes to a city near you. Shows like Dralion, Alegria, Quidam, and Corteo travel to many cities.
If you like arena shows, then you would enjoy arena touring shows such as Delirium. The music is similar to a rock concert.
But you can also travel to one of Cirque du Soleil's stationary shows in Las Vegas. They offer performances throughout the year and you can get a good deal on hotel stay.
Choosing a Show Theme
Cirque du Soleil have created many shows - each has its own central theme and storyline. What I like about their shows is they feature qualities of many different cultures. For example, "Dralion" is a blend of eastern and western themes. Other shows like "O" at the Bellagio in Las Vegas is the only Cirque show that is aquatic - entirely themed around water.
There are shows that pays tribute to the life and music of people like Elvis in "Viva Elvis", The Beatles in "Love", and Michael Jackson in "The Immortal."
To find detailed descriptions, tickets and pictures of all the shows, visit the official website of Cirque du Soleil.

Want to Perform Like Cirque du Soleil?
Have you ever fantasized about performing in a Cirque du Soleil show? Maybe you like wearing some of the interesting costumes, makeup, and hairstyles. Many of the performers you see performing in Cirque du Soliel have a wide range of training in gymnastics, acting, and contortionism.
Some of these performers are former competitive gymnasts. After their competition days are over, Cirque du Soleil gives them a career opportunity to perform in some of the greatest shows on earth.
What a fun way to make a living, right?
Of course, you may or may not be a former gymnasts or dancer, but you can learn how to perform like one. For starters, you can watch one of the Cirque du Soleil's live shows and just imagine how you would add your own personal creativity into a circus performance.
Because the circus is more of an art installation, you will need to prepare your body to move in an expressive way. You can accomplish this by taking a dance class in modern dance and ballet. Acting classes will help learn how to express yourself nonverbally.
You can purchase many of the Cirque du Soleil shows on DVD and watch the performances over and over again until you get the feel for it.

Rhythmic Gymnastics - Alegria

Fit2Hoop
› Cirque du Soleil